Surface treatment for a plunger of contact probes is typically gold (Au) plating and Rhodium (Rh) plating. These surface treatments are excellent in terms of electrical features and standard surface treatment for contact probes.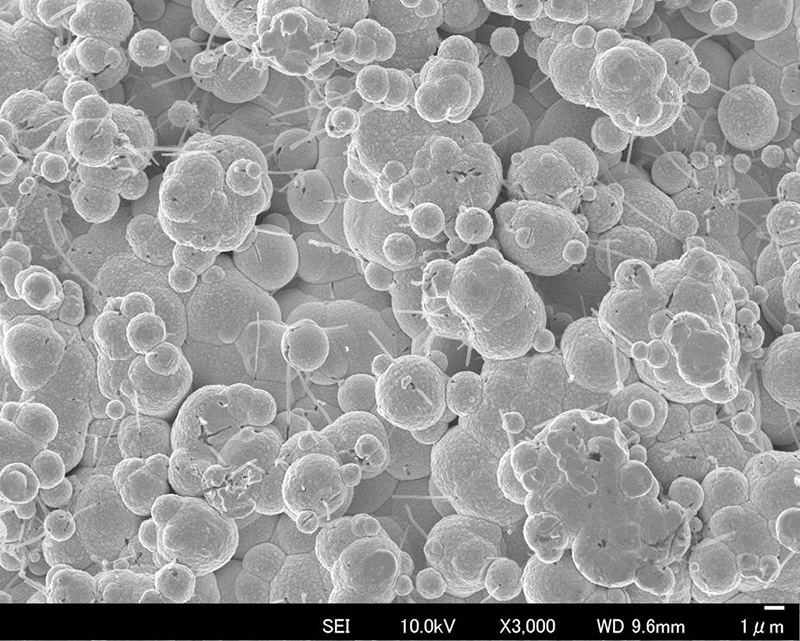 An enlarged picture of CNT surface treatment
But nowadays, electrical testing requirements in semiconductor production are severer than before and standard surface treatment does not have excellent performance in some testing cases.
We have developed new CNT coating technologies for use on contact probes. Below figure shows the result of a durability test of CNT coating on a contact probe pin contacting to an Aluminum pad. For more information, please contact at info@seiken.co.jp.