Recent growth of these semiconductor packages, there are various requirements to improve on contacting to small devices.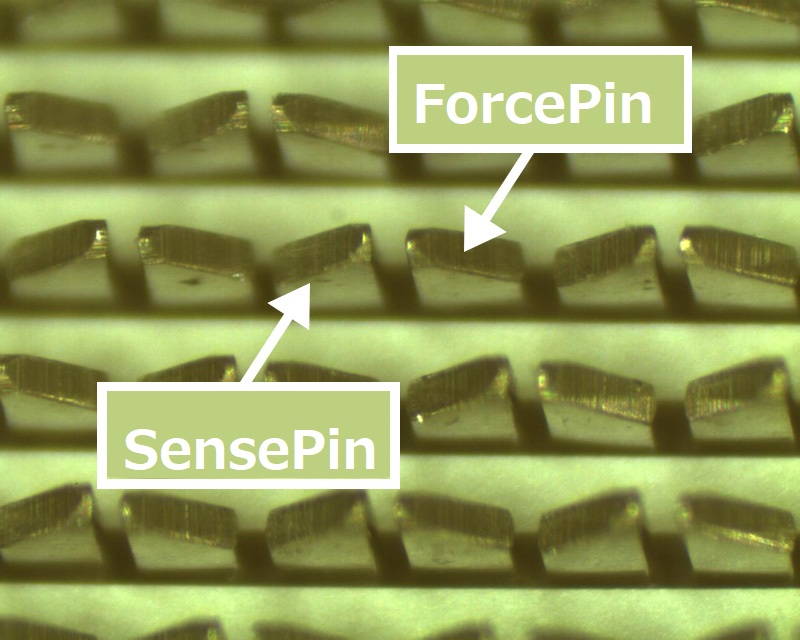 A photo of the sample usage after insertion into a pin board.
Using our own fine pitch vertical contact probes makes it possible for full matrix pin alignment and this technology realize kelvin contact for QFN, WL-CSP and BGA. Our vertical contact probes are suitable for area-array layout kelvin contacting. For more information, please contact at info@seiken.co.jp.