Materials of the most common type of contact probe are copper alloy and hard gold plating and we improved the materials. Hardness has been increased with our uniquely developed alloy. It has also improved in durability, stability of contact resistance and can better prevent solder from adhering as composed with traditional probes.
Electrical resistance of lead-free contact probes and hard gold plating contact probes are shown as below figures.
Electrical resistance of a lead-free contact probe is shown in a upper figure and much stable.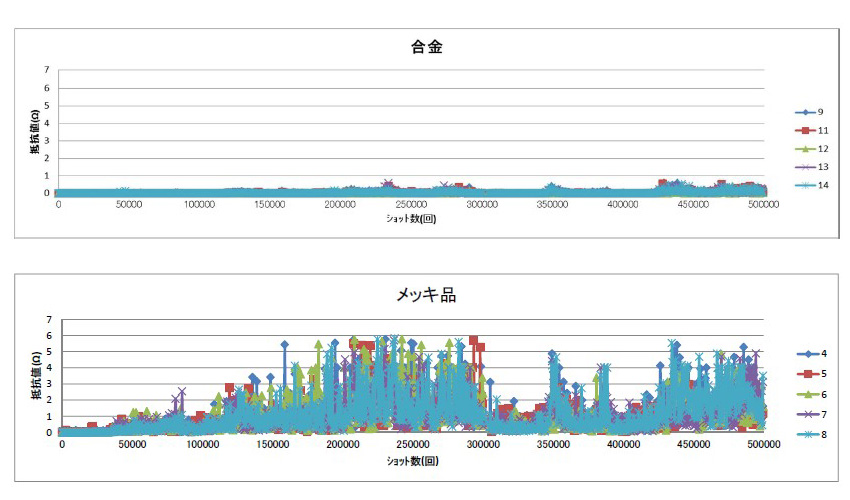 Hardness is the same or higher when compared to the conventional copper alloy, abrasion is not problem accordingly. For more information, please contact at info@seiken.co.jp.