The contact probes are usually press-fit into probe socket, to allow their easy replacement on test fixtures. The use of a receptacle allows the test probe to be easily removed for repair or replacement without having to disconnect the electrical cable.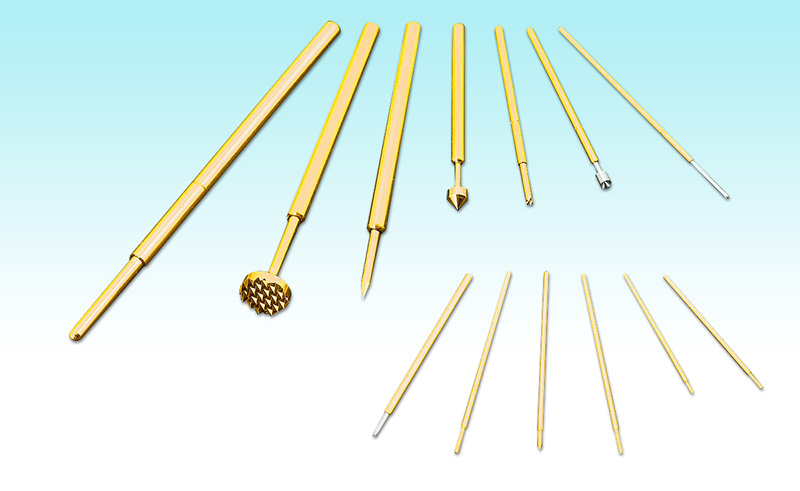 We offer a wide variety of contact probes and receptacles on pitches ranging from 0.45mm to 2.54mm. Plunger tip styles can be provided in a variety of tip styles for our standard types of contact probes.

Custom-made contact probes are also available to meet your specifications and for more information, please contact at info@seiken.co.jp.