Conventional bias design allows the plunger to contact continuously with the barrel inner wall and this causes significant damage and repeated usage leads to defects such as scratching to the probe. In addition, there are limits to the ball size and this is not suitable for fine pitches.
The below figures show contact test of new bias design vs. non bias design (normal design) Upper figure is for new bias design and electrical resistance is stable.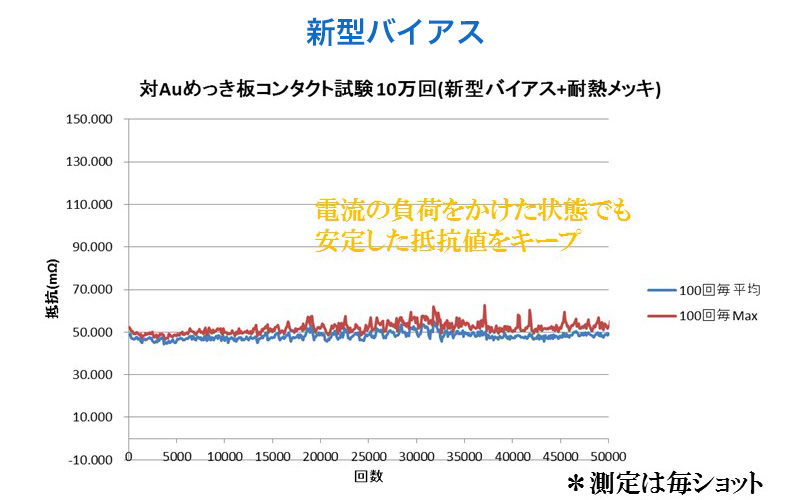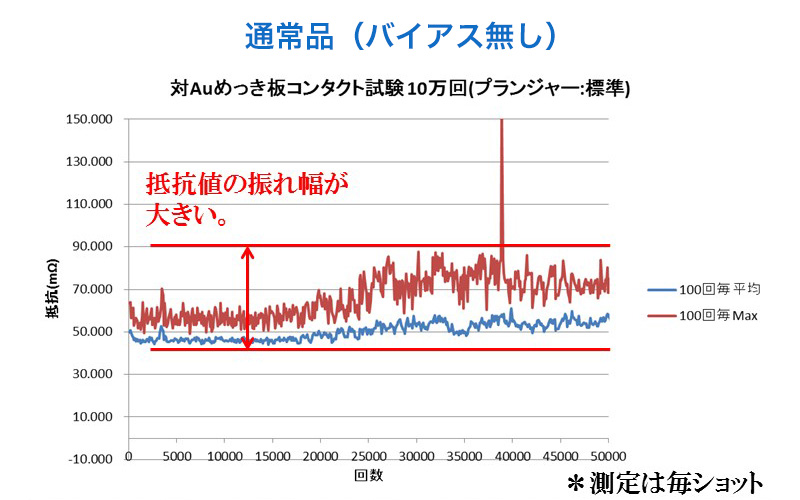 In order to solve this issue, we have developed new bias design by using precise processing technology and achieved to reduce damage to the inner wall of the barrel.