Testing under high temperatures, the spring load increased due to the heat burden causing issues of not being able to maintain an appropriate load in regards to the electrode during testing.
Spring forth under high heat temperature is shown as below figures. Measuring conditions are at 200°C, 24 hours, 10 cycles. Spring load of a heat resistance spring is shown in the upper figure.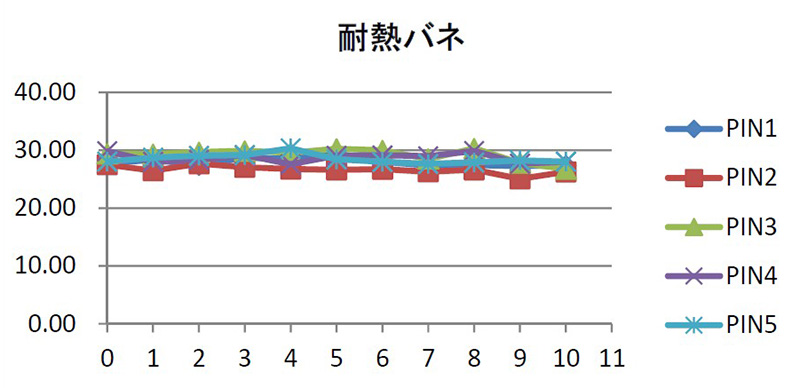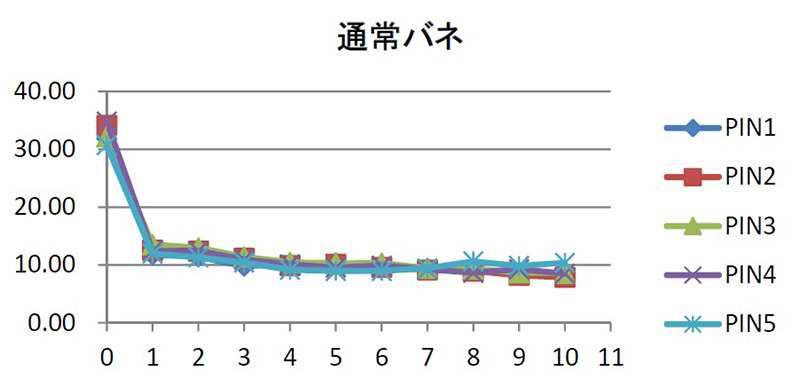 ・耐熱品は熱をかけても荷重グラフが低下しない
・測定条件:200℃ 24時間を10サイクルを行ったグラフ
We offer high heat resistance springs in which the load does not decrease under long term high temperature testing.